Miriam Abramov (SNN, Rishon LeZion) explains her view on Jonathan Pollard's coming home to Israel
Jonathan Pollard is an American Jewish man who worked as a former intel of top secret data analyst for the government of the United States of America. In 1987 Pollard was found guilty of espionage (spying) for Israel. He is the only American ever to receive a life sentence for such crimes and he served 3 decades in prison.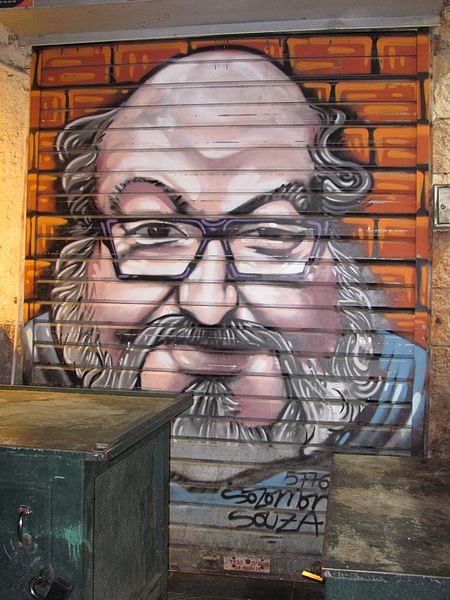 Portrait of Jonathan Pollard spray-painted on corrugated shutter of a stall at the Mahane Yehuda Market, Jerusalem, Israel.(Yoninah)
This week however the US parole board decided he could take off his tracker parole bracelet which recorded his every move. Pollard's crime was the root of much friction for decades between the USA and Israel as allies. There are many in higher office and the people of Israel who do not want a big celebration for him coming home. The reasoning is that it will again upset the Americans once again and especially if Biden gets into office.
The damage Pollard caused to America was great as he leaked many intel security and military secrets back to Israel. He and his wife naively believed the Israeli Embassy Would give them immunity but Israel handed him over to the American Authorities while he sought refuge there. Pollard has never given up on one day moving to Israel. For 2,000 years Jews in the diaspora globally waited to return to Israel as well.
There are mixed feelings in the Israel communities about his coming back to Israel. Some are for his return others not so excited. Some say he is 100 % American and has nothing to do with Israel. He is Jewish however and like most Jews it is the epitome of Judaism to live in the Holy Land. His current wife lived in Jerusalem before joining him in New York once paroled 5 years ago. Together they wish to make their home now in Jerusalem. The law of return gives him the right to live in Israel as a man born to Jewish parents.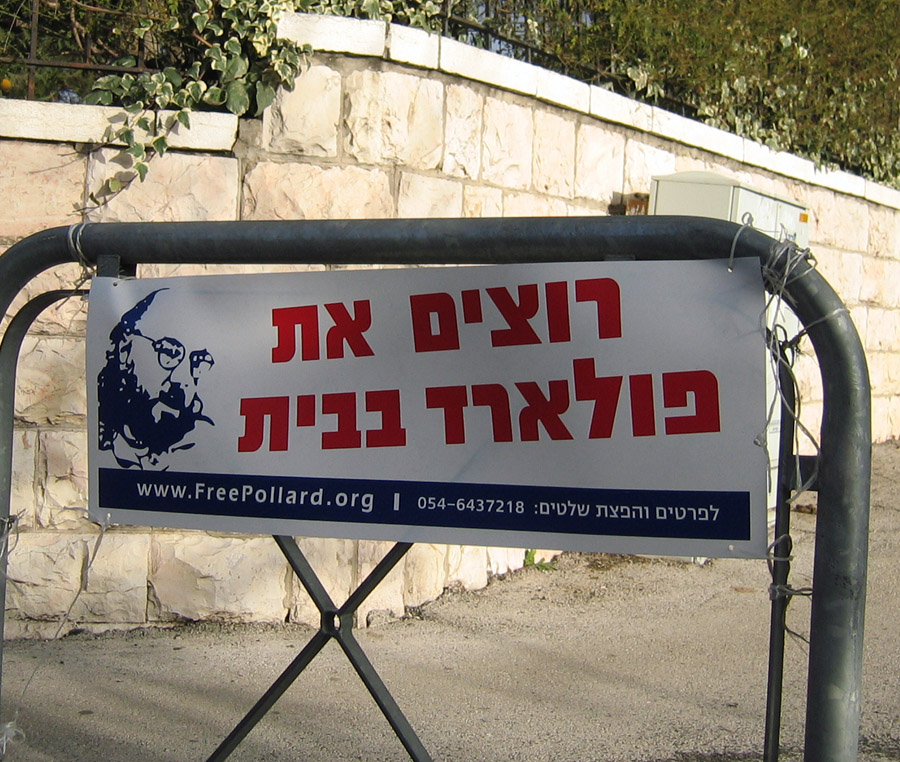 rotsim et pollard babayit ("[We] want Pollard at home".); Hebrew sign in support of en:Jonathan Pollard (Tamar hayardeni)
Pollard grew up in on the premises a Catholic University. His mother always told him the Jews have to work twice as hard to get half as far. Netanyahu has said he fought for him always however with gigantic issues such as Lebanon and Egypt to decide upon it is doubtful Pollards freedom was always his first priority. Israel often had to walk the tightrope with the USA because of Pollard. That fact is why Israel as a people are very divided on how we feel on his homecoming.
Weather Israel embraces him greatly or embrace miniscule, one thing is for sure. The God of Israel in Yeshua forgives him and offers Pollard eternal life through his Son. Maybe on the Catholic premises Jonathon heard the good news, maybe he rejected it, we may never know. Maybe he did not reject it. The fact remains that Israel is the place God promised to the descendants of Abraham Izhak and Jacob. Jonathon Pollard is a son of Israel. Biblically Israel has a muddy past, those of Abraham's seed. Israel is not chosen because she is the best, she is chosen because God chose her, His grace. Perhaps many do not want to see a celebratory home coming but Israel is where the Jews belong ultimately, if God has His way.
Genesis 15:18 declares to Abraham; "To your descendants I give this land, from the river of Egypt to the great river, the Euphrates." God later confirms this promise to Abraham's son Isaac and Isaac's son Jacob (whose name was later changed to Israel). Mr. Pollard is within his rights.