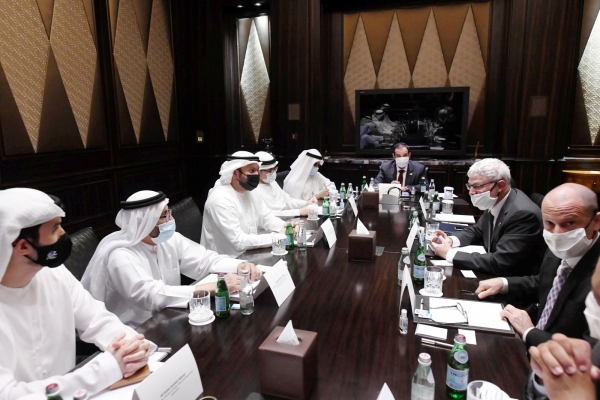 Johnny Kim (SNN, Abu Dhabi) - Head of the Israeli delegation to Abu Dhabi, National Security Adviser and head of the National Security Council Meir Ben-Shabbat, on Monday, 31 August 2020, held an advance briefing for the Israeli delegation ahead of the discussions in the trilateral working groups according to GPO.
Prime Minister's Office Director General Ronen Peretz is coordinating the economic issues and the director generals and representatives of the various government ministries conducted the Israeli delegation's discussions on a wide range of topics. The discussions were held in working groups that include Israeli, Emirati and American representatives on the following issues:
Diplomacy; finances; aviation and entry visas; health; culture and tourism; space, science and investments; innovation and trade.
The goal of the working groups is to create personal and professional links between the professional elements on both sides and to start the work processes. At the conclusion of the discussions by the working groups, the professional elements from all groups convened for a concluding discussion and to present the work products to the final plenary.
Following is a list of the working groups and the issues they will be discussing:
1. Diplomacy * Advancing the establishment of full diplomatic relations * Opening representations and determining an agreed-upon date * Determining frequent bilateral dialogues between the countries on diplomatic and regional issues, and according to working groups * A media plan directed at public opinion in both countries
2. Finances * Establishing a tax treaty and determining taxation rules * Cooperation regarding the prohibition on money-laundering * A memorandum of intent to cooperate and hold dialogue on issues regarding financial services * Establishing an investment protection agreement * Beginning a feasibility study on establishing a financial protocol between the two countries
3. Aviation and visas * Establishing an aviation agreement and agreeing on the opening of direct air routes * Establishing reciprocity regarding visas for visitors
4. Investments, innovation and trade * Establishing an economic-commercial framework agreement between the countries * Investments in specific sectors including (inter alia) energy and hotels * Cooperation in research and development and establishing a joint innovation fund
5. Health * Strategic cooperation regarding the coronavirus * A cooperation agreement between health agencies regarding emergency preparedness
6. Culture and tourism * Regional tourism packages in cooperation with Jordan and Egypt * Joint marketing of a tourism package including Israel and the UAE for tourists from third countries * Establishing an agreement to encourage joint television and cinema productions * A cooperation agreement on cultural events * Interfaith dialogue
7. Space and science * A cooperation agreement on civilian use of space * Agreement on a framework for scientific and technological cooperation in a range of areas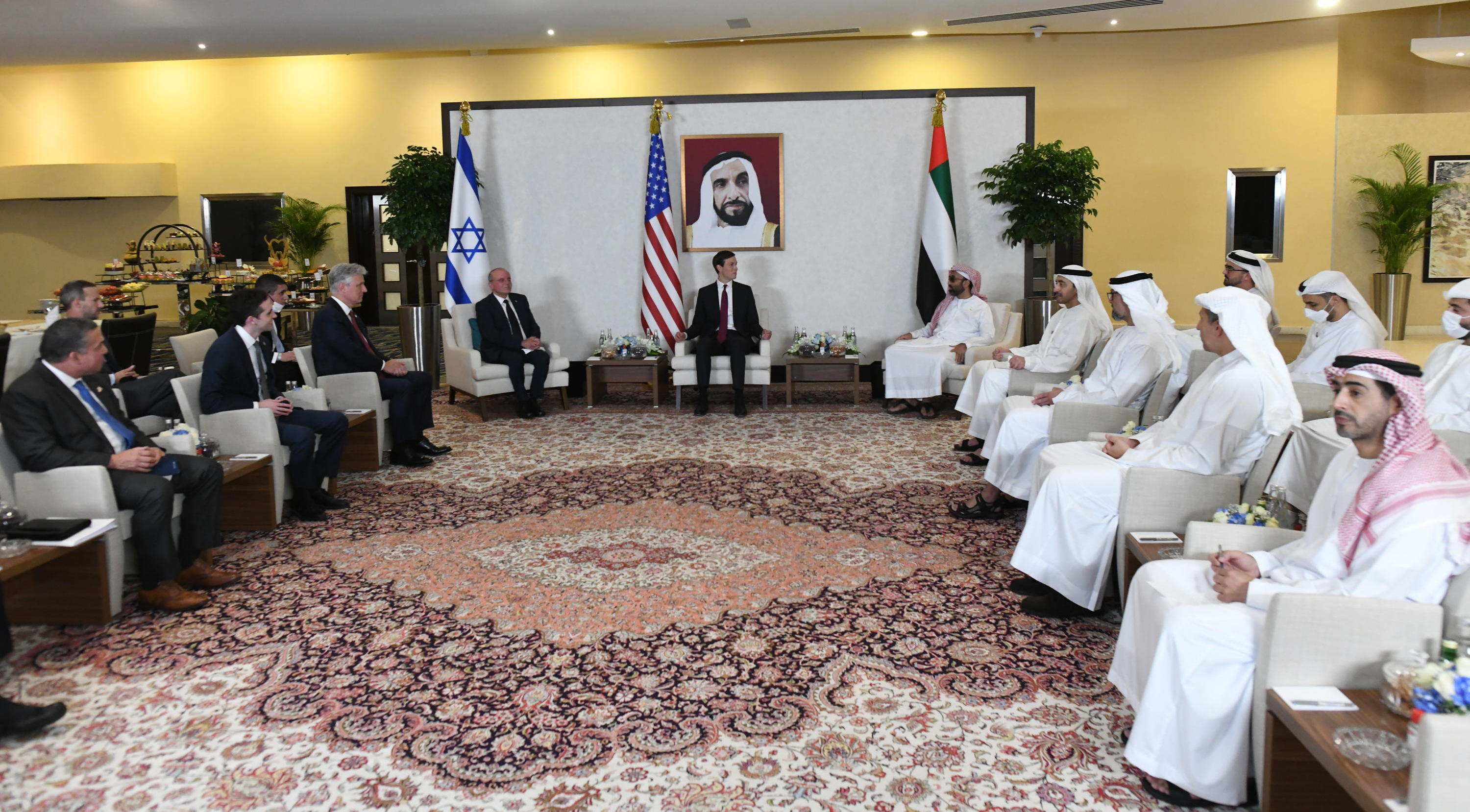 Meanwhile the Israeli delegation to Abu Dhabi headed by Meir Ben-Shabbat met with his counterpart, UAE National Security Advisor Sheikh Tahnoun bin Zayed, UAE Minister for Foreign Affairs and International Cooperation Sheikh Abdullah bin Zayed, US Senior Presidential Advisor Jared Kushner and US National Security Advisor Robert O'Brien, in the UAE National Security Advisor's palace in Abu Dhabi.
Also participating in the meeting were US Special Representative for International Negotiations Avi Berkowitz, US Special Representative for Iran Brian Hook, US Ambassador to the UAE John Rakolta, Foreign Ministry Director General Alon Ushpiz and other officials.
Attached photo credit: Amos Ben-Gershom (GPO)