By Itzhak Rabihiya
Trump declares Iranian general's 'reign of terror' over. Qassem Soleimani 'made the death of innocent people his sick passion,' president says from Florida, adding 'a lot of lives would have been saved' if he'd been hunted down years ago; Pompeo defends strike as 'wholly lawful' as Quds Force commander posed 'imminent' threat - Associated Press publish today
U.S. President Donald Trump declared Friday that a "reign of terror is over" as he marked the death of an Iranian general killed in a U.S. strike and as the Pentagon scrambled to reinforce the American military presence in the Middle East in preparation for reprisals.
Gen. Qassem Soleimani "made the death of innocent people his sick passion," Trump said from his estate in Palm Beach, Florida, adding "a lot of lives would have been saved" if he'd been hunted down years ago.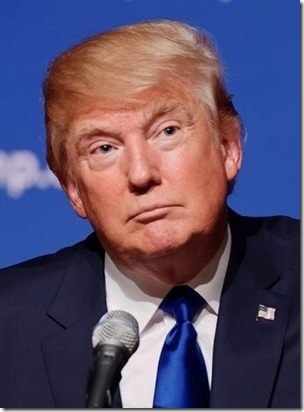 The strike marked a major escalation in the conflict between Washington and Iran, as Iran vowed "harsh retaliation" for the killing of the senior military leader.
Speaking earlier Friday, Trump said that he ordered the killing of Soleimani because he was "plotting to kill" many Americans and that he should have been killed "years ago."
In his first comments since the strike against the head of Iran's elite Quds Force early Friday, Trump said Soleimani was also responsible for killing and wounding "thousands" of Americans and many more in the region.
The two nations have faced repeated crises since Trump withdrew from the 2015 nuclear deal and imposed crippling sanctions.
The United States urged its citizens to leave Iraq "immediately" as fears mounted that the strike and any retaliation by Iran could ignite a conflict that engulfs the region.
Secretary of State Mike Pompeo defended the strike as "wholly lawful," saying that Soleimani posed an "imminent" threat against the U.S. and its interests in the region.
"There was an imminent attack," Pompeo told Fox News.
"The orchestrator, the primary motivator for the attack, was Qassem Soleimani."
The White House did not inform lawmakers before the strike. It was expected to give classified briefings to members of Congress and staff in the afternoon.
Defense Secretary Mark Esper notified House Speaker Nancy Pelosi of the strike shortly before the Pentagon confirmed it publicly.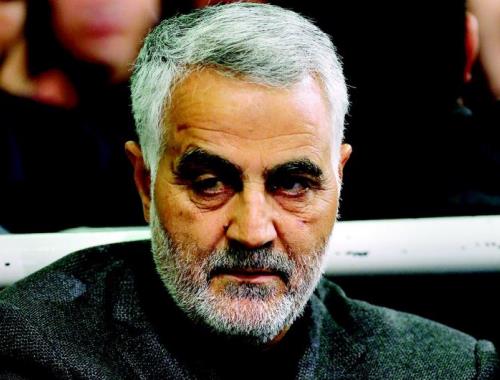 Thousands of mourners gathered Saturday for a funeral procession through Baghdad for Iran's top general and militant leaders killed in a U.S. airstrike.
Gen. Qassem Soleimani, the head of Iran's elite Quds force and mastermind of its regional security strategy, was killed in an airstrike early Friday near the Iraqi capital's international airport.
Many of the mourners were dressed in black, and they carried Iraqi flags and the flags of Iran-backed militias that are fiercely loyal to Soleimani.
Iran has vowed harsh retaliation, raising fears of an all-out war. U.S. President Donald Trump says he ordered the strike to prevent a conflict. His administration says Soleimani was plotting a series of attacks that endangered American troops and officials, without providing evidence.
Soleimani was the architect of Iran's regional policy of mobilizing militias across Iraq, Syria and Lebanon, including in the war against the Islamic State group. He was also blamed for attacks on U.S. troops and American allies over nearly two decades.
As tensions soared across the region, there were reports overnight of an airstrike on a convoy of Iran-backed militiamen north of Baghdad. Hours later, the Iraqi army denied any airstrike had taken place. The U.S.-led coalition also denied carrying out any airstrike.