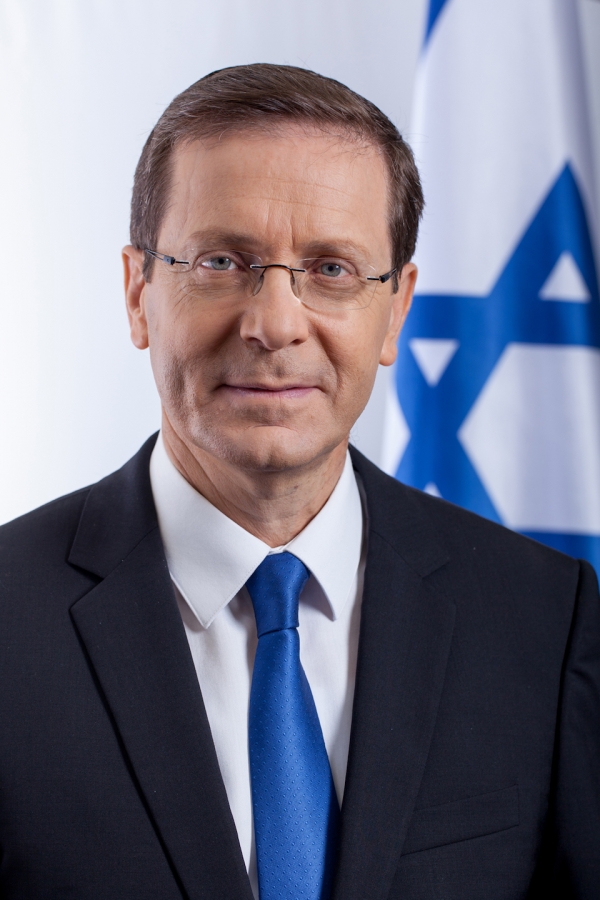 BY ITZHAK RABIHIYA / SNN, Space Network News

Former Labor party leader, son of previous president sworn at ceremony at the Knesset, pledging to be president for all. Herzog then went to the official presidential residence in Jerusalem when he was welcomed by his predecessor Reuven Rivlin.
Isaac Herzog swore today as its 11th president, in a ceremony of grand pomp including honor guards in dress uniforms, mounted police escorts and the blowing of the shofar by IDF rabbis.
The inauguration ceremony at the Knesset in Jerusalem brought to end Reuven Rivlin's seven year term in office, and saw the largely ceremonial position passed from the 81-year-old former Likud lawmaker to the 60-year-old ex-head of the Labor party. Rivlin's own predecessor, Shimon Peres, also led the left-wing party.
Herzog set out for the Knesset, protected by police motorcycles that accompany him as he entered the Knesset plaza for the official ceremony that was set to begin at 4pm and overseen by Knesset Speaker Mickey Levy.
Activists from the Crime Minister, Ein Matzav and several other anti-Netanyahu protest movements gathered in front of the Knesset on Wednesday to protest President Isaac Herzog's choice to nominate opposition leader Benjamin Netanyahu's former spokesman, Naor Ihia, to the role of Presidential spokesperson during Herzog's inauguration ceremony.
In addition, the Crime Minister movement filed an appeal to Israel's High Court of Justice on Wednesday to delay the nomination and reassess whether he is fit for the role, considering his contentious role as the spokesperson for the Likud for Netanyahu over the past two years. In the appeal, Crime Minister elaborates on Ihia's direct involvement in multiple campaigns of "division and hatred," and in the "wild campaign of incitement and delegitimization against various elements in Israeli society" – including many of Netanyahu's political rivals. In addition, the movement noted a number of cases in which, apparently, Yahya was responsible for distributing fake news.
Around 100 immigrant children participated in the ceremony, who were taken to the Knesset from absorption centers in Carmiel and Kiryat Yam. Also in attendance were senior Israeli officials including IDF Chief of Staff Aviv Kochavi and chief rabbis David Lau and Yitzhak Yosef.
Herzog, the recent Jewish Agency chair and son of a previous president, was elected last month, beating his right-wing rival Miriam Peretz by 87 votes to 26 in a secret ballot of Knesset members. Herzog personally invited Peretz to the ceremony.
The scion of a prominent Zionist family, Herzog will hold office for a single seven-year term. His father, Chaim Herzog, served as president in the 1980s after a term as Israel's ambassador to the United Nations, and his grandfather, Yitzhak HaLevi Herzog, was the country's first chief rabbi.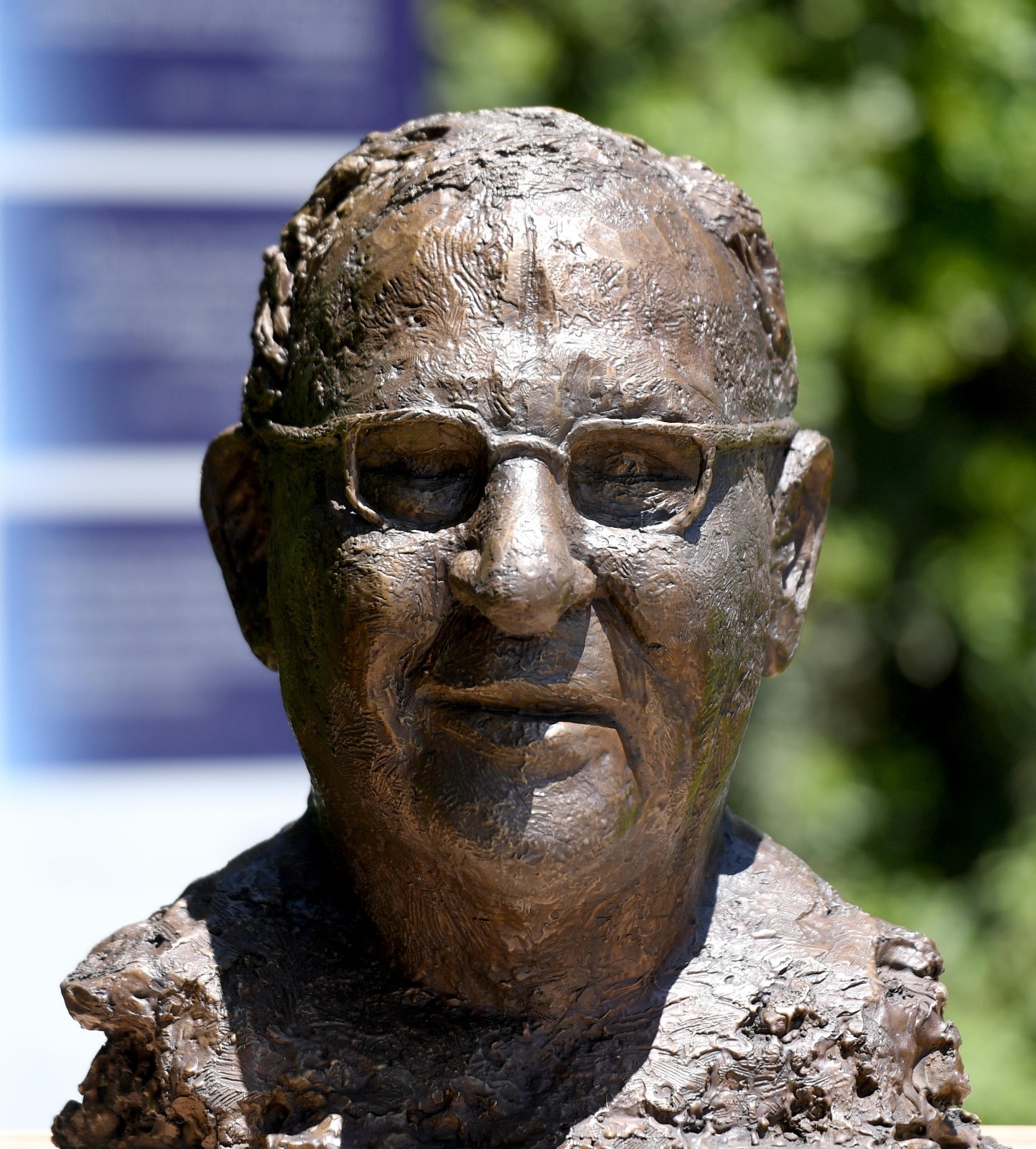 The bust of Reuven Rivlin, the 10th President of Israel on the Avenue of the Presidents at Beit HaNasi
"In a short while you will discover what a great and wonderful privilege you have to be president of all of Israel's various communities - Jews and Arabs, religious and secular, young and old," said Rivlin, the retiring president, who has spent much time trying to bridge Israel's societal gaps.

SNN, Space Network News (www.spacenetworknews.com)