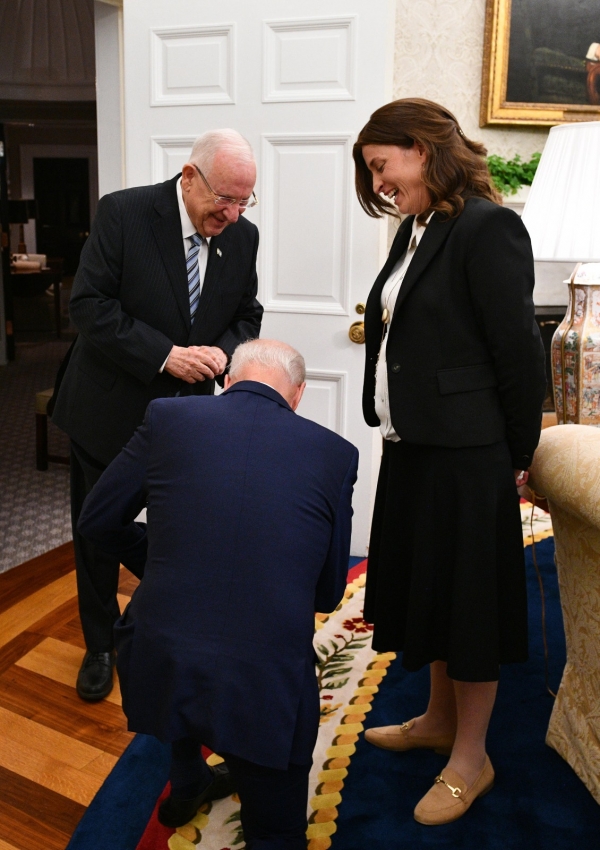 BY ITZHAK RABIHIYA / SNN, Space Network News

President Reuven Rivlin of Israel will be replaced by Isaac Herzog, who headed the Jewish Agency. The visit to the United States was Rivlin's last overseas trip as president.
In a meeting with Israel's outgoing president Reuven Rivlin at the White House on June 28, Monday, Biden knelt before Rivlin's chief of staff, a Haredi Orthodox woman named Rivka Ravitz, in deference to the fact that she has 12 children. The moment was reported by several media outlets, alongside a photo taken of the moment by a member of Israel's Government Press Office accompanying the Israeli presidential delegation according to the Times of Israel.
Rivlin had mentioned to Biden that Ravitz, 45, a key adviser for years, runs a household of 13 in addition to her demanding job, when the president knelt before her to express his admiration. Rivlin clasped his hands in apparent surprise as he and Ravitz looked down at Biden, who lowered one knee to the floor and bowed his head.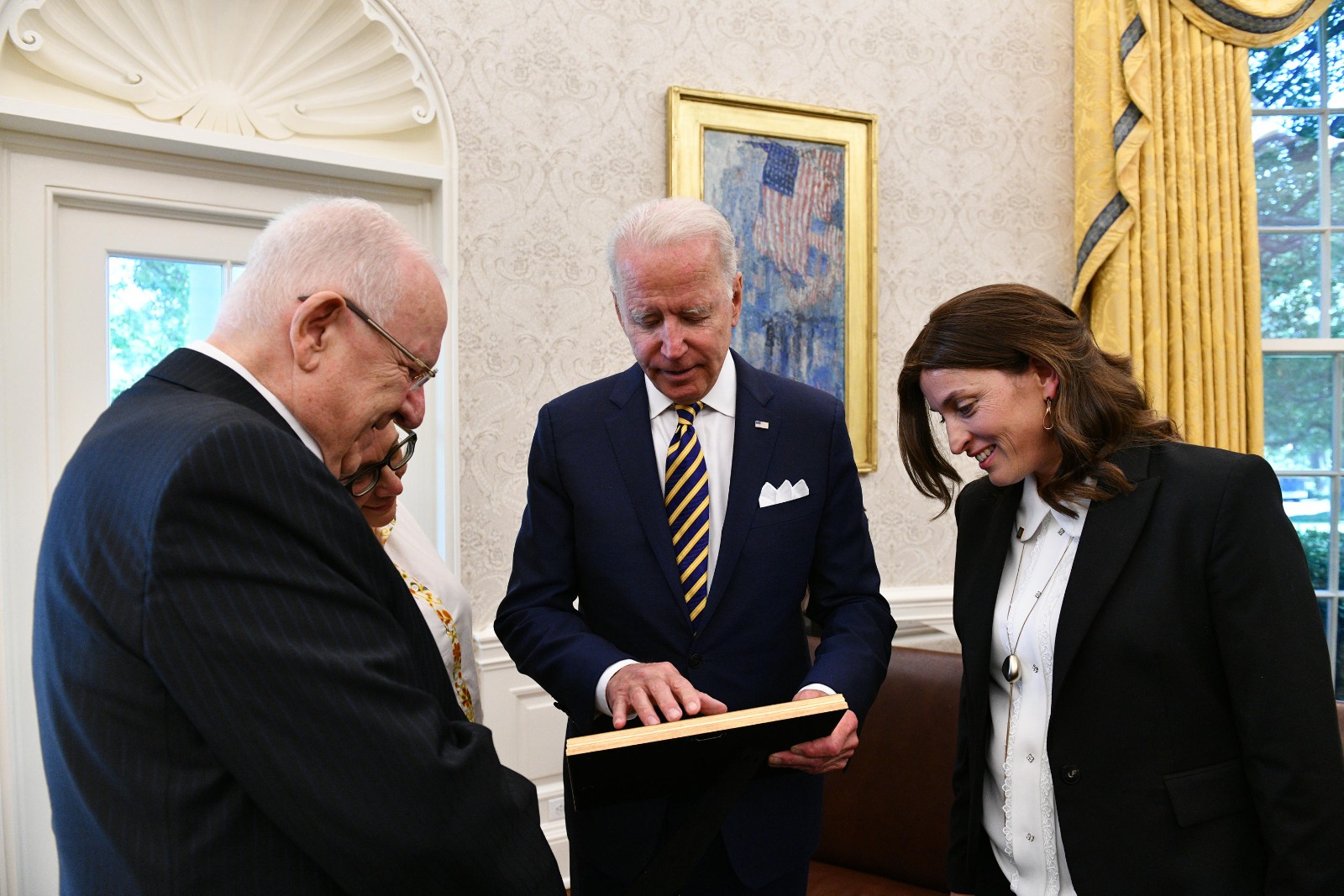 Ravitz's father was born in the United States.
She studied to be a teacher in Jerusalem and became a parliamentary aide to the late Avraham Ravitz, a Haredi communal leader and former lawmaker in the Knesset. He was her father-in-law. She began working for Rivlin in 1999, when he was a lawmaker.
Photo credit: Haim Zach(GPO)

SNN, Space Network News (www.spacenetworknews.com)