BY ITZHAK RABIHIYA
On Sunday 11 people were confirmed to have contracted the virus and 4,344 test for COVID-19 were done - far fewer than Netanyahu's promise of 10,000 tests a day.
For the first time since the beginning of the coronavirus epidemic, no new cases of COVID-19 have been reported since Sunday evening. the death toll has also remained the same and stands on 272 patients who fell victim to the virus according to the Health Ministry on Monday morning – Ynet news reports.
Since the pandemic broke out, 16,621 people were infected by the virus in Israel, 13,014 have already recovered.
There are currently 3,335 confirmed ill with coronavirus with 167 of them receiving treatment in hospitals.
57 people are considered to be seriously ill of which 47 have been put on ventilators for respiratory assistance.
The number of tests for COVID-19 conducted daily continues to be much lower than the 10,000 tests per day promised by Prime Minister Benjamin Netanyahu. On Sunday only 4344 people were tested.
The Israeli government has been gradually lifting restrictions imposed on the public in efforts to stop the spread of coronavirus with schools now open for children of all ages with no social distancing.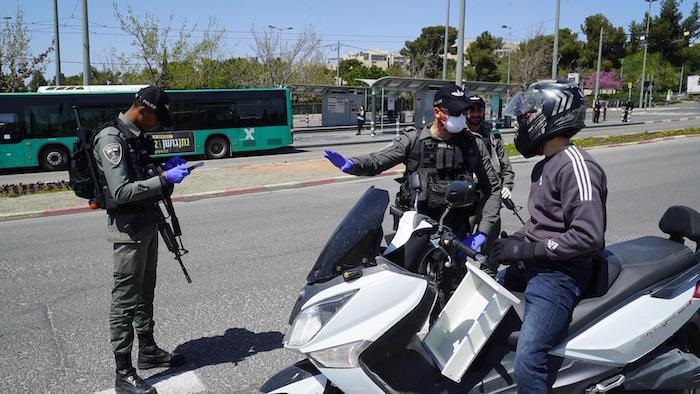 Two Rehovot teachers have been confirmed to have contracted the virus in recent days sending nearly 100 children into quarantine.
Israel's former Health Minister Yaakov Litzman who has been appointed the new Minister of Housing said on Sunday that the projected number of hospitalizations presented by the ministry's top official Moshe Bar-Siman-Tov at the beginning of the crisis and adopted by the prime minister was exaggerated and had caused immense damage to Israel's economy. Photo: Israeli police